Breakfast
Breakfast in bed or on the go! How decadent!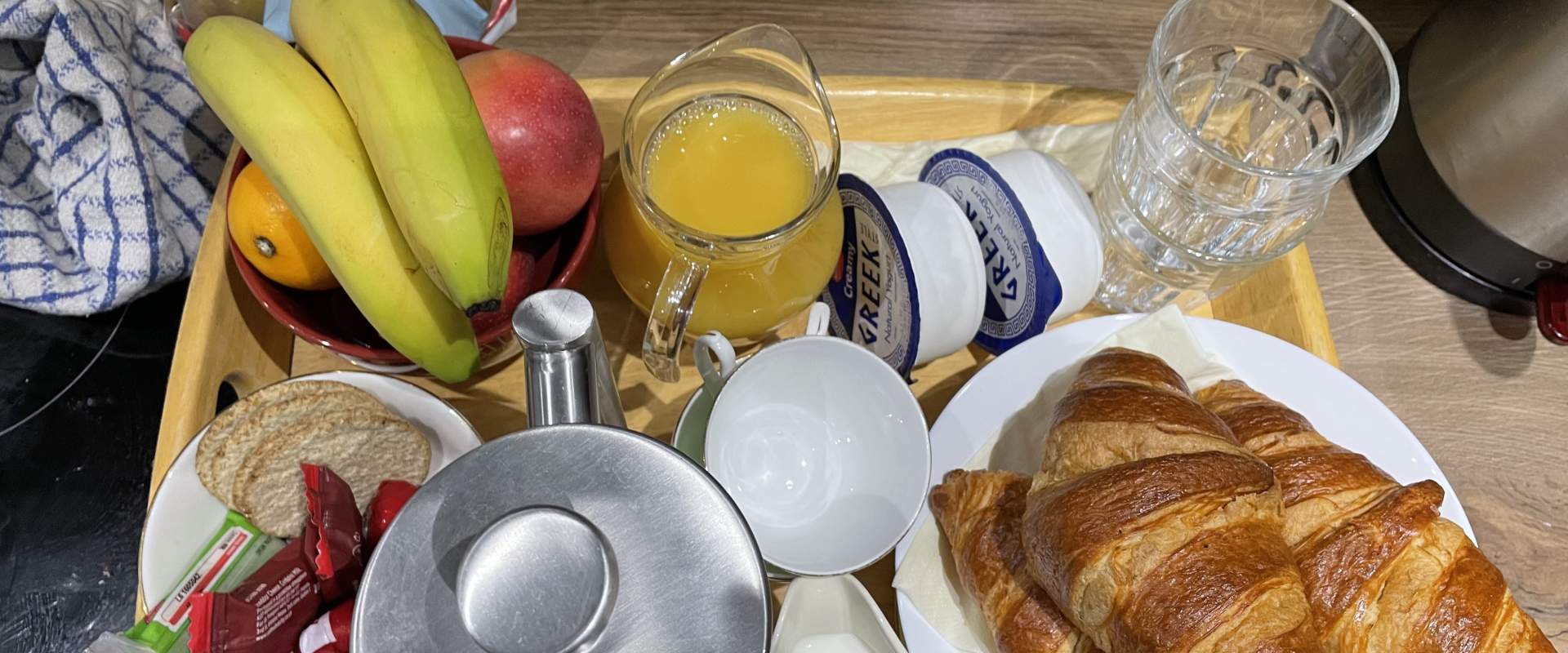 No more getting up on time, order a breakfast basket in advance (before 5pm) and i will deliver it to your door!
Brought to your room weekdays from 7.30 to 8.45am, weekends from 8.30 to 9.30am.
£9.00 per person, 2 croissants, juice, cheeses, oat cakes & fruits per breakfast basket
£6.00 for 4 croissants & drinks brought to your room.
For Cooked breakfasts, we are the luckiest people in the world in Bruntsfield! We have a thousand choice of local Cafes, like Project Coffee, Artisan Roast, Brunchfield and our own local French Boulangerie La Barrantine!
I have teamed up with Café Grande, they offers 10% off Brekkie for the Albyn, two minutes walk from us, amazing food & super service. Breakfast Menu
Monptelier, just two minutes walk from us, lovely Brasserie, grand food! Menu
Seeds for the Soul is our local vegan and the kids absolutely love their food, big recommendation Menu